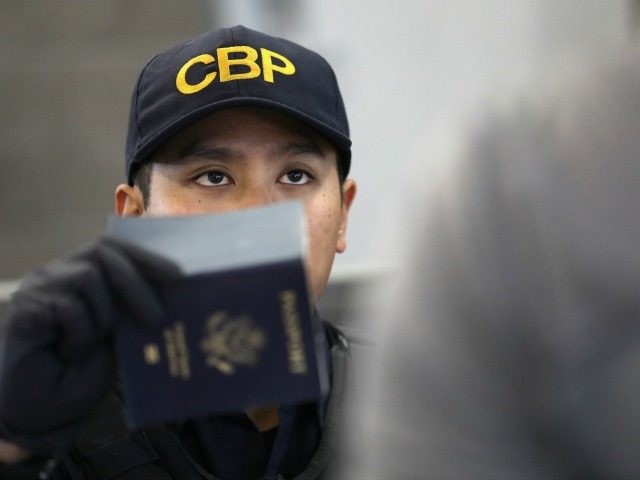 I'm cautiously optimistic about what Trump will do to boot out the illegals. My guess is he will do what Arizona did and create a situation where illegals "self-deport."
Basically, withhold and then remove all welfare to illegals. Penalize any sanctuary city that refuses to cough up the audits/accounting of welfare rolls, which is primarily how illegals get free shit.
For example, I use to get food stamps through the federal SNAP program (Supplemental Nutrition Assistance Program). The new york city SNAP center in Staten Island handed me a handbook that REPEATEDLY said officials would NEVER ask my immigration status.
Huh?
At the time (2011), I didn't know what that meant as I'm a U.S. born citizen obviously, but I still thought that disclaimer was odd. Now that it's almost 2017, and the heralding of "De Trumpinator" is looming, it makes sense. There was no id process. Just bring a work stub and proof of address like a bill or credit card spam mail, and you're golden (eligible) to receive.
Illegals have been bleeding us dry for probably far longer than anyone realizes or knows, and the feral stupid traitors on the left and GOPe have sold you and me out.
The illegals need to go. They can come back in if they're nice. Until then, cut the welfare, and the illegals will leave on their own. They have enough to pay rent in New York City so they have enough money to leave.
If not, we force all foreign nations to subsidize their housing AND pay us penalties monies through tariffs, trade taxes, and sanctions (for hostile nations) and that will force more illegals to be "encouraged" to go back because host nations will want to stop losing so much money to the United States.
The reason why the deportation force to "Forcibly" remove illegals won't happen immediately (if at all) is because the feral left still has way too much influence. The images of "crying families" being "ripped apart" from "their homes" is too negative of a persuasion for even Donald Trump to handle, so he will need to play it smart.
If America becomes sufficiently red-pilled, then yes deportations on a mass scale can and will happen. If not, we'll have to go with self-deportation, which is tolerable enough. In Arizona, despite Supreme Court striking down most of sb 1070, illegal immigrants dropped 40%. And they had ZERO support from anyone. Imagine what Trump can do.
Trump will also enforce and create e-verify and actually go after all employers who employ illegals, thereby destroying the illegals main source of income. I don't see cops going after illegals who setup their own shops, those self-employeds count as job-creators so maybe Trump let's them stay. But we'll see about the self-employeds. Plus, people here in New York like eating those fat-gaining choro things anyway so.
Watch my movie Underdoges on Amazon because the conservative U.S. senator calls out the liberal on illegal immigrants.
Source http://www.breitbart.com/texas/2016/12/20/new-yorker-illegal-immigrants-brace-trump/