Nice gobbling of news before Thanksgiving Turkey Day. I'm quite pleased.
Today it was announced that Nikki Haley will be assigned the U.N. ambassadorship. For some reason people think it's "very important" in position because its status "sounds" important but in reality, it doesn't do anything. All decisions and policies are still done by Donald Trump and Congress. The ambassadorship is a glorified messenger. That's all that it is.
.@realDonaldTrump to nominate Gov. Haley as UN Ambassador, says "Haley has a proven track record of bringing people together."

— Transition 2017 (@transition2017) November 23, 2016
Exactly. Why I'm not worried about Nikki Haley. Mitt Romney though, different story. We'll see! #Trump https://t.co/r3L4jxLP97

— Junson Chan 🇺🇸 (@realjunsonchan) November 23, 2016
Trump was at least very nice to nasty woman Nikki Haley. So the summary is, why appoint Judas Cuck Nikki Haley anything? Many different points of view, all incredibly valid. In no particular order:
Keep the cuck establishment in check. Prevent them from going totally feral by giving them a bone and some meat before they get purged 2018 and onwards.
Henry McMaster is currently LT. Governor of South Carolina and is an ardent, early support of Trump. He is now automatically governor of South Carolina. Nice 4D Chess Move Trump.
Since Nikki Haley now works for Trump, she can be fired at any time. Trump is good at firing people. Also, recall that Trump wants to defund billions from the United Nations. Especially from global warming scamming crap. I didn't even know we sent them money for that!
The vast majority of South Carolians hate Nikki Haley and want her gone. Now they can rejoice as they don't have to wait until election day to vote her dumbass out. Win/Win/Win.
Sends a message to cucks like Mark Cuban and Mitt Romney "Take my offer or else." Being the weak, mewling fa#@@# they both are, they will likely accept any job, if at all. My preference will be dead-end jobs like ambassadorships or the like.
The list is exhaustive but I think you get the idea. The only possible concern is cuck Mitt Romney being given Secretary Of State, which actually confers upon not just big status but actual policy decision making power. From what I gather, I think it's just fake new media hype. So, I'm going to slam Romney and ignore the rest of the media. We'll see how it plays out. Also, idiot Mittens and loser-face Mark Cuban got their balls cut off:
#Trump wins on visuals, as always. Judas idiot @MittRomney got punched in the balls, again. Hah. #maga #Underdoges https://t.co/x4HRPRSigL

— Junson Chan 🇺🇸 (@realjunsonchan) November 22, 2016
And:
Idiot Mark Cuban looks like he's being given an offer he doesn't want to refuse. Curious to see what Mark will end up with. #Trump https://t.co/Q31X5xeSL7

— Junson Chan 🇺🇸 (@realjunsonchan) November 23, 2016
How much winning can one take? I hope a lot.
With that, I think there isn't too much to worry about for appointments for now.
Celebrities Who I think Secretly Voted Trump But Can't Admit It
I have crushes on these women, so naturally I'm biased. I thought it would be hilarious to speculate this because in Hollywood, if you're for Trump, you're going to the crazy house, like poor Kanye West. You at minimum lose a ton of support, fame, money, and well, everything. So yeah, Hollywood Bullies are a real thing.
There are exceptions like Tim Allen, and I believe it has to do with whether or not you mention "the gates of pizzas" if you catch my drift. Kanye West dared to speak about the pizzas at the gate, and well, he's gone now. Poor Kanye. I hope God watches over him because he probably needs it.
Taylor Alison Swift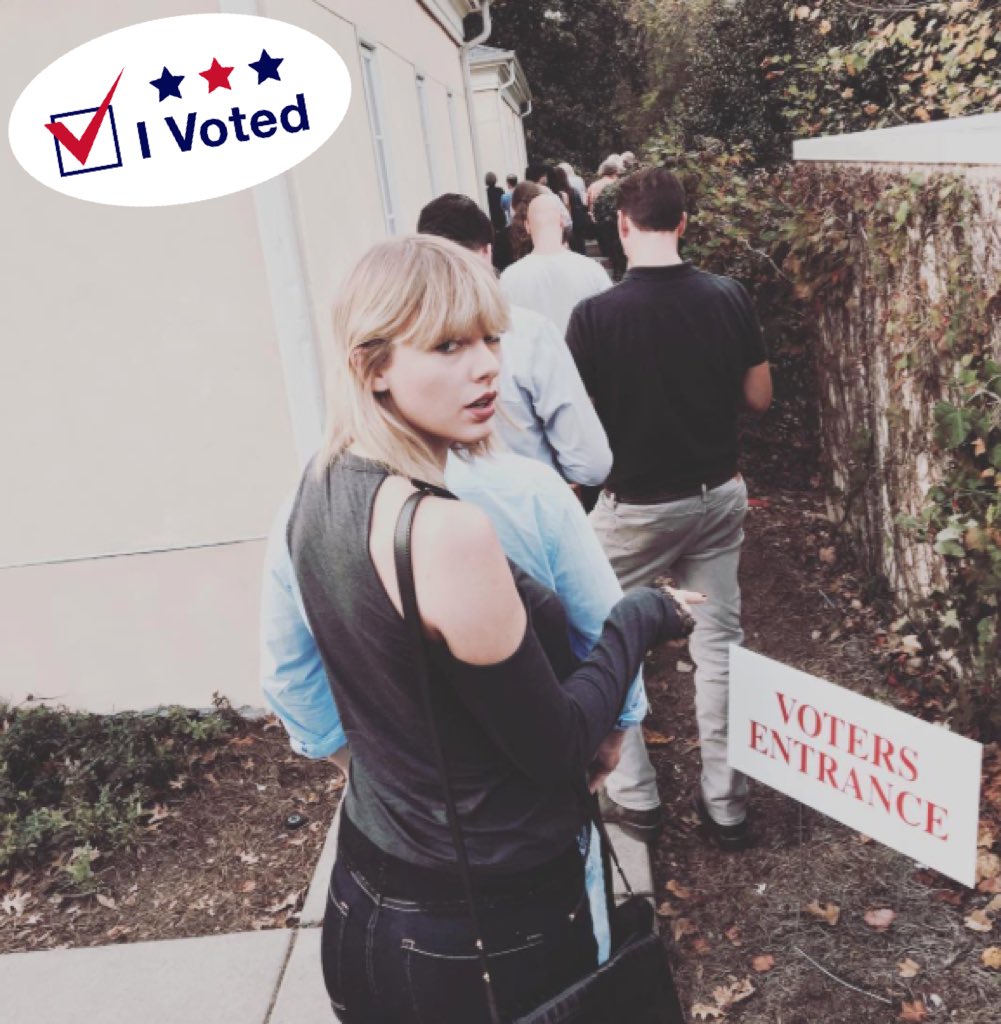 Nearly Everyone's favorite girl. Alison is a real beauty. Now, why do I think she voted Trump? She doesn't disclose her politics because she knows it's divisive. She's of the philosophy to not piss anyone off else you risk alienating customers. Which is totally, 100% true. She's no dummy. She's smart and I suspect she respects others who display similar degrees of intellect.
Like Trump.
She still enjoys portraying herself as a traditional conservative because it's classy, sexy, and it's beautiful. She's not Miley Cyrus, whom HATE each other supposedly. Alison hangs around a ton of feral liberal idiots like Lena Dunham but Alison knows looking great sells. She's also independent from the Hollywood system so she wasn't forced to bow down to the Satanist, spirit cooking types (I hope). I can't imagine her willingly heading towards the gates of pizza as well.
She wants to have lots of kids. Feminists and man-hating idiot SJWs don't do that. They hate kids, typically. If they do, it's because they're of the kiddie pervert Jared Fogle mindset, if you catch my drift.
She also performed at the Republican Party many years back. I don't think that was an accident. Tennessee (Her home state) is pretty red-pilled and conservative. No one will know if she did the "bad girl" thing in Hollywood/Music world and voted Trump. But it's sure exciting to be a rebel girl, isn't it?
Odds of voting Trump: 85%
Jessica L Stroup
"16 reasons to feel a little bit better about Donald Trump winning the Presidential election." by @tylerriewer https://t.co/9FmbFxmqJT

— Jess Stroup (@JessicaLStroup) November 10, 2016
Ahh, Jessica is very classy. She's a very low key person and stays out of the spotlight, which was why it was hard for me to find a good picture of her with basic makeup on and not an amateur shot.
Her twitter feed is mostly tame, occasionally tweeting nice "unifying messages" from idiot Obama and the like. She did tweet Hillary after she lost (lol!) but it was about encouraging women and girls not to give up on their dreams. So that was nice, granted I don't like Rotten Hillary, obviously.
I think the first GOP tweet she had (shown above) was the first in a long time for the rightwing. I'm sure with strong, masculine, conservative men in her life she would pull more rightward, easily.
I met her personally on the set of the Fox Show "The Following" and there was some… flirtations. I didn't know much back then, plus rules, so yeah, didn't go anywhere. At least she thought I was attractive, so that's great. Hopefully she's still single by the time I run into her again.
So why do I think she voted Trump? She doesn't virtue signal. She doesn't suffer from vanity. In fact, she tries to remain humble and hidden. I hardly see any pictures of herself. That's the realm of a conservative/traditionalist. Today's vapid Hollywood freaks are the total opposite and plaster themselves everywhere. I'm pretty tolerant of people posting pictures of themselves but when it's clear you're just attention whoring, then it's too much. I really do not need to see 100 Miley Cryus pictures of her with a giant sex rubber toy and weird poses. No thanks.
Jessica's acting roles are classy, sexy, or conservative (like on the Following). However, she does seem to have a sort of soft spot for the feral left, but I don't know if that's by choice or by force (support or else your career is over). Also, her dog is a very nice puppy.
Odds of voting Trump: 70%. Let's face it, Melania, Tiffany, and Ivanka Trump are classy and beautiful. Jessica Stroup doesn't strike me as the jealous type.
Katy Tur Of Idiot NBC News
Yup, I have a crush on her. I'm also aware that she should never be near any of password protected computers. Doesn't mean I can't have a soft spot for attractive women. Also, I always suspected she could become conservative given time and real men retaking America back.
I would look at the quick clips here (I set the youtube start time to near the end for your convenience):
and
http://1080.plus/mobile/?kY7pQu4IFqM.video
Katy clearly has a huge thing for Trump. That much exposure to red-pill man Donald J. Trump just makes a woman like Katy who is surrounded by weak, pathetic men all day, well, swoon. In the youtube clip, her body language had to shift. I've had that happen when I called an attractive woman out on her bs too. You just know these things.
Personally of course we men prefer not such damaged people but what you going to do.
Katy has a big incentive. Not only is she attracted to Trump, she also is assigned to cover him. So to get more of what she wants (to see Trump) she is going to want Trump to be president. If Trump had lost, why would Katy be assigned to talk to Trump afterwards? He's a civilian at that point. That's not fun for Katy and she's going to spend the rest of her career being surrounded by man-boob idiots and cucks. Ugh!
There's also the career prestige thing. Being assigned to cover the President will be a nice career boost. Unfortunately for Katy though, we're bankrupting the fake news media idiots. Hopefully Katy will find a new home in Breitbart after nbc goes Kaput.
Due to her attraction for Donald Trump, I put her odds of secretly voting Trump at around 95%. It's not like NBC or we the people will ever find out she did the "unthinkable". Also, the woman gap was very small in this 2016 election. I think it was 48% women voted trump to 52% hillary. My odds are looking great!
Happy Thanksgiving everyone. My movie Underdoges is still pending approval from Amazon (so slow! Support said up to TWO weeks!?)
If you enjoy Turkey Day and All-American Holidays like me, you'll want to follow me at http://junsonchan.com/follow-me-on-twitter/ because I'm attracted to conservative-themed ideas and will defeat the rot of Miley Cyrus Hollywood.