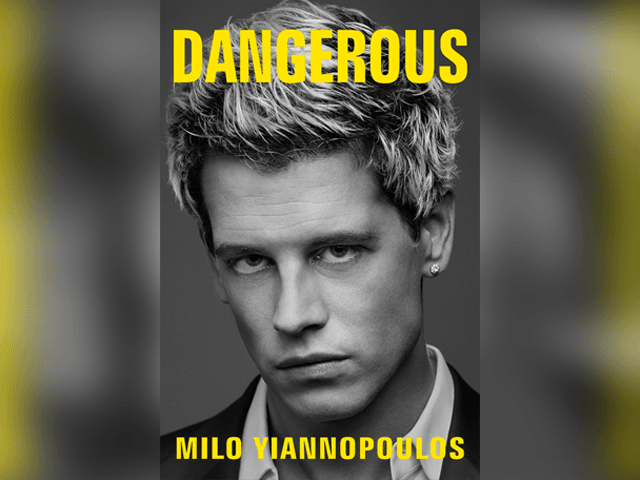 It's a great week of Trump-like winning to finish a glorious and triumphant 2016. If you haven't heard, Milo Yiannopoulos signed a $250,000 smackers worth of book dealings with publisher Simon And Schuster, who I always thought was kind of cucked. But apparently not.
"Social Justice Warriors Should Be Scared, Very Scared." – Milo. Potus Trump, we're all winning too much! #maga #americafirst #underdoges https://t.co/Q7ig7oiYQE

— Junson Chan 🇺🇸 (@realjunsonchan) December 29, 2016
Milo Book Deal… https://t.co/ywgrqq1Unt

— DRUDGE REPORT (@DRUDGE_REPORT) December 29, 2016
Naturally, this enraged the feral left idiots.
The guy has freedom of speech but to fund him & give him a platform tells me a LOT about @simonschuster YUCK AND BOO AND GROSS https://t.co/CNDUDOHzke

— Sarah Silverman (@SarahKSilverman) December 29, 2016
Things supporting white nationalism can get you (2016):

1. A 250K book deal

2. A job as Chief White House Strategist

— Judd Legum (@JuddLegum) December 29, 2016
Note the recurring themes. Liberals pretend to support free speech until they don't like what hey hear (Sarah Silverman) and everybody on the right are white nationalists (idiot Judd Legum).
I think RooshV is right, SJWism has hit its peak. It's all downhill for them while we're going up to the moon. America will once more be that shining city on a hill that arose from the ashes of horrible Hapless Obama and his idiot cohorts.
Speak of Hapless Obama:
President Obama expels 35 🇷🇺 diplomats in Cold War deja vu. As everybody, incl 🇺🇸 people, will be glad to see the last of this hapless Adm. pic.twitter.com/mleqA16H8D

— Russian Embassy, UK (@RussianEmbassy) December 29, 2016
LOL. I have to admit, I wished I had more time to refer to Idiot Obama as "Hapless Obama" as that perfectly describes his completely effete, beta male loser status. Ah well.
The point of all this is, the Trumpening is here.
Brexit, nationalism, and Donald Trump as president is the true result, thankfully, of a peaceful return to normal gender roles and sensible thinking.
No more 37 genders, no more pedophilia, no more pro-death culture by the feral left. None of it. As to the gay question, I'm not sure. According to Chateau Emissary, heterosexuality will become normalized again while the presumeably conservative Supreme Court will strike down gay marriage. I think even Milo supports this because he argued against open-gayness due to lack of gene spreading (having kids).
If everyone is openly gay, there's no incentive to shack up with a woman to have kids and pass on your genes. Here's Milo's article on that:
http://www.breitbart.com/big-government/2015/06/17/gay-rights-have-made-us-dumber-its-time-to-get-back-in-the-closet/
But if you're wondering why this is all happening, it's because technology (mostly the internet/social media) has allowed information to spread faster than ever before, which lays the foundation for people to make decisions much more quickly.
We're all aware of how screwed over we as a people (not just In America but throughout the world) and we're sick and tired of it. We were bound to fight back and resist sooner or later, but that does take time. Trump came in the perfect moment.
It also doesn't help that we're constantly exposed to rapid, degenerate feral left change and had it shoved down our throats for decades. Someone was going to snap eventually.
I personally believe that after the passage of gay marriage, everyone on the moderate to the right had it. The visceral negative reaction to it was much more intense than I normally observed, and I was following politicis since 2008 after idiot Obama got in.
But at any rate, this is one hell of a time to be alive. I can't wait for 2017 but I will miss 2016. But I'll never forget 2016 as one of the greatest years of my life.
Donald Trump, thank you. For everything.
Watch my pro-Trump comedy film Underdoges on Amazon because I gave up everything (I didn't have much) I had to make this movie and gambled on Trump winning, which he did!
Source http://www.breitbart.com/tech/2016/12/30/milo-rockets-to-2-spot-on-amazon-bestsellers-list-one-day-after-announcing-book/
Source http://www.breitbart.com/big-government/2016/12/30/vladimir-putin-dismisses-obamas-actions-russia/