Source http://www.breitbart.com/london/2016/12/06/police-chief-blames-merkel-policy-death-maria-l/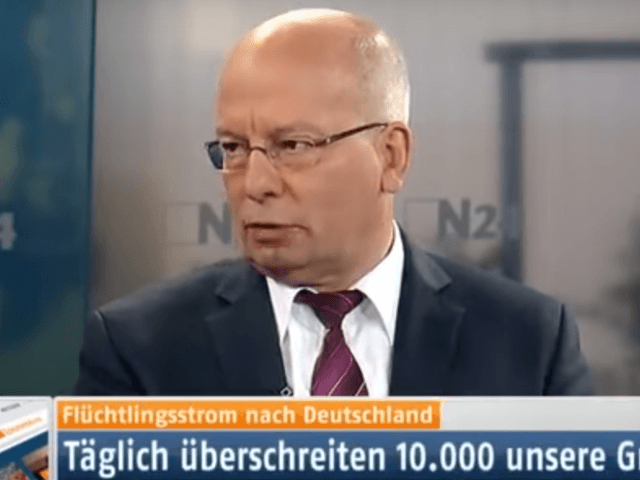 Took them long enough. Pegida (Germany's anti-immigration aka Pro-German Nationalist faction) will be swelling in new recruits and angry patriots in an evermore increased frequency.
If you're wondering how it's even possible anyone could betray their own kind or nation, just look at the ridiculous stupidity of the following pro-open borders doublespeak treason:
Former Socialist Party mayor of Berlin-Neukölln, Heinz Buschkowsky said: "The perpetrator came from a brutal, patriarchal society and behaved towards women as if they were always available. It will take generations to change this attitude so people will learn our central European world of values."
Socialist Party leader Sigmar Gabriel said: "We must not allow this abominable act to be abused for agitation and conspiracy propaganda. It is clear to all: Refugees can commit just as terrible crimes as people born in Germany."
Jax Teller, "Jesus Christ…!"
Personally, there will be a boiling point and the migrants will be thrown out. Either through elected officials or all-out bloody war in Germany. My guess is as rapes, murders, and looting/pillaging increase and continue in Germany, I think the realtalk and reality of open borders in Germany will finally uncuck enough idiots to finally slam down their feet and just force them all out.
Then the migrants can go back to their home countries and be someone else's problem. At that point President Trump should have all the safe zones set up in the middle east and they can go live there while ISIS and other radical islamic terrorists are wiped out. One can only hope (I think it's 95% likely)
Watch my Pro-Trump Film Underdoges because I wouldn't let such bad things happen to America if I had anything to say about it.